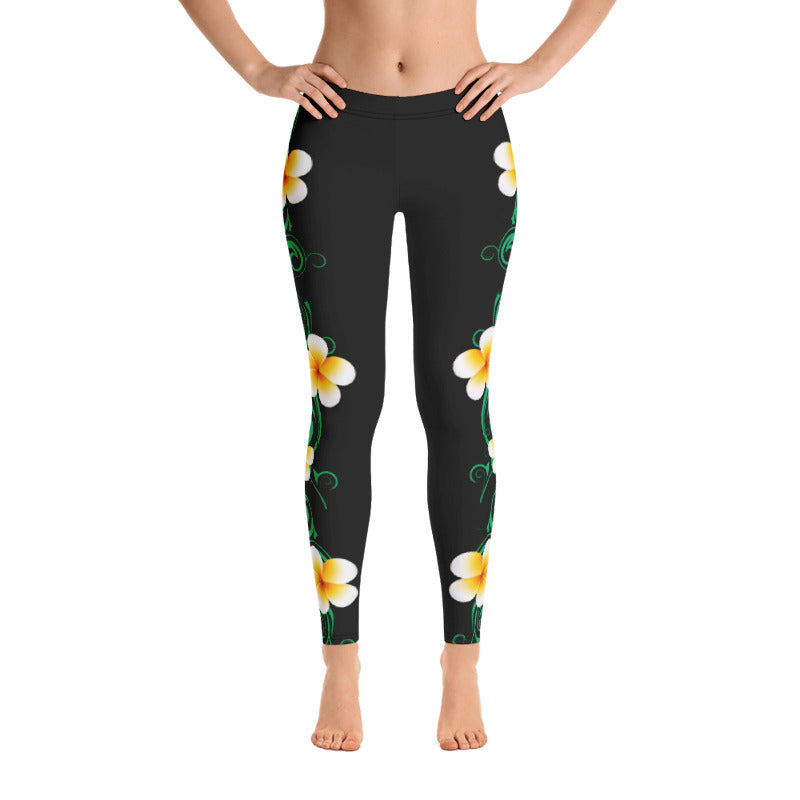 Plumeria Hawaiian Floral Pattern Print Leggings - Plus Sizes Available & Wide Waistband
$50.00
Bright and vibrant plumeria design is available on one leg or down both sides.

These polyester/spandex leggings are made of a comfortable microfiber yarn, and they'll never lose their stretch.

• Fabric is 82% polyester, 18% spandex
• Four-way stretch
• Elastic waistband
• Precision-cut and hand-sewn after printing

This is made to order in the USA so please allow about 3-4 days for processing before you receive the tracking information.
Size guide