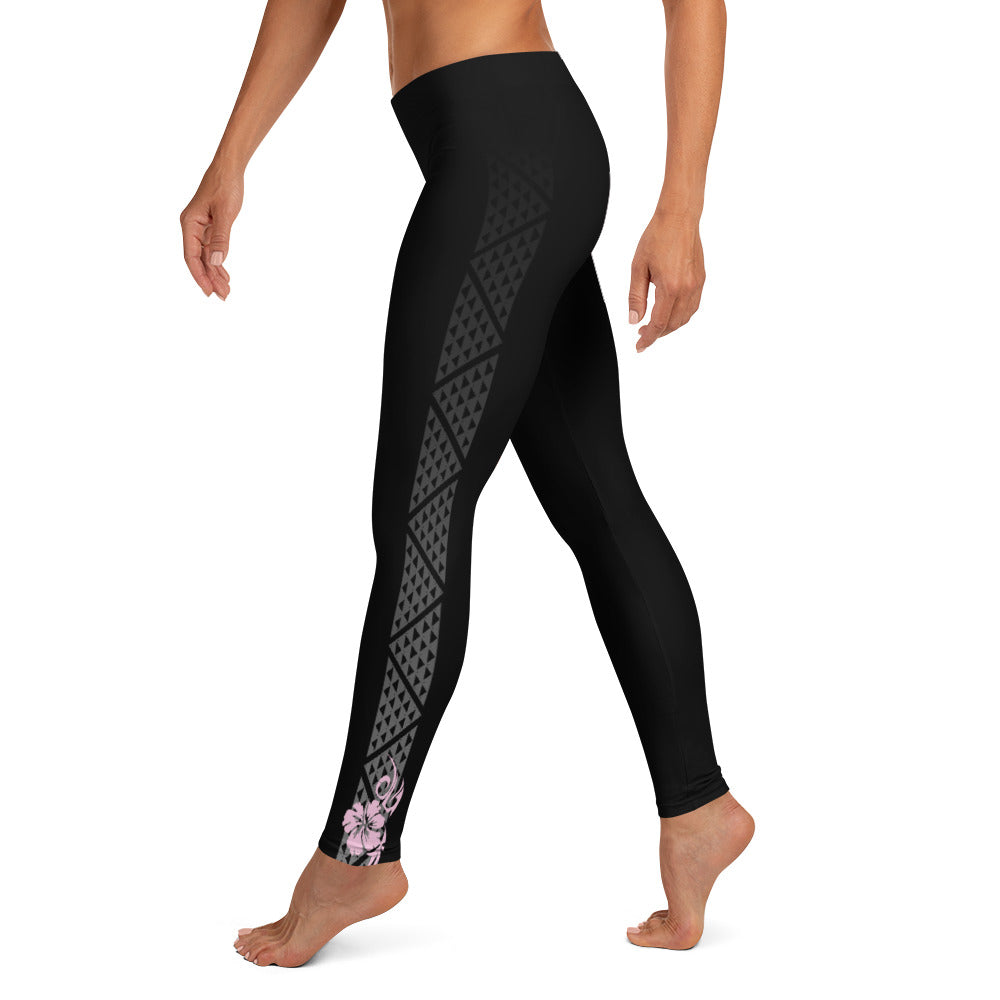 Kuahiwi Mountain Peak Style Samoan Polynesian Tattoo Pattern Print Leggings with or without Hibiscus Flower on the Ankle - Plus Sizes Available
$50.00
This beautiful subtle print will show off your style in comfort.  Design runs along the sides of both legs and fades towards the top.  Design is in a dark gray and leggings are black.  Can be purchased with or without the pink hibiscus at the ankle.
Designed to match our organic bamboo cotton tank - https://oriactive.com/collections/tanks/products/womens-organic-bamboo-cotton-muscle-tank-mountain-design
These polyester/spandex leggings are made of a comfortable microfiber yarn, and they'll never lose their stretch.

• Fabric is 82% polyester, 18% spandex
• Four-way stretch
• Elastic waistband
• Precision-cut and hand-sewn after printing
Wide Waistband option features an inner pocket, higher waistband, and triangle-shaped gusset crotch

This is made to order in the USA so please allow about 3-4 days for processing before you receive the tracking information.
Size guide